Jonathan "Jawoo" Owen
Camp Director
Jonathan has been working at Camp Straight Street since his father, Herb, started it twenty-five years ago. He started out as a counselor and has now been directing the camp for the past sixteen years.
He has a wife, Kristin (which he met while working at camp); three daughters, Taylor, River Jane, and Willow; a son named Oliver, and a dog named Zissou. During the school year, Jonathan works as the Children's Minister at Shades Mountain Community Church (www.smcc.church).
He is also a professional storyteller and did a recent TEDx talk on his experience of working with kids at camp (watch it HERE) He also loves Harry Potter, Star Wars and thinks "Empire Strikes Back" is the best film in the series.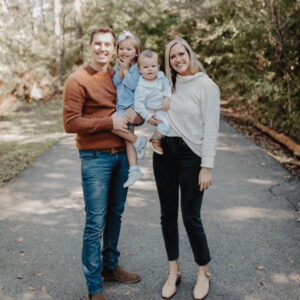 Heather Spigner
Camp Administrator
Heather has been working at camp for 19 years and has been our Camp Administrator for 17 years.  Heather is also the School Administrator at Heritage Christian Academy. Heather married Aaron Spigner, one of our former camp counselors. They have a daughter named Sayler, son named Crew, and two dogs, Bash and Bella.